Fighting for disability rights
Join our Equal World campaign for an end to discrimination
The campaign
#EqualWorld
Around the world, there are one billion people with disabilities. 800 million live in developing countries, and more than half are women. For many, basic human rights – to go to school, to find a job, to vote, to access health care – are routinely denied. This is caused by discrimination, and made worse by laws and policies that say all the right things but haven't been fully put into practice.
In the current COVID-19 pandemic, disability rights are being undermined more than ever. People with disabilities are facing additional health discrimination, being denied essential information in accessible formats, and being left behind in the global response to the pandemic. For some, this is a life and death situation, and urgent action needs taking to stop it.
More about COVID-19 and disability rights
Why we campaign
Disability discrimination affects millions of people around the world. But this is not an inevitable situation – together, we can change it.
Aparna, Zainab and Preeti
Experiences of women with disabilities during COVID-19
Equal World campaign hands COVID-19 disability petition to United Nations
July 2020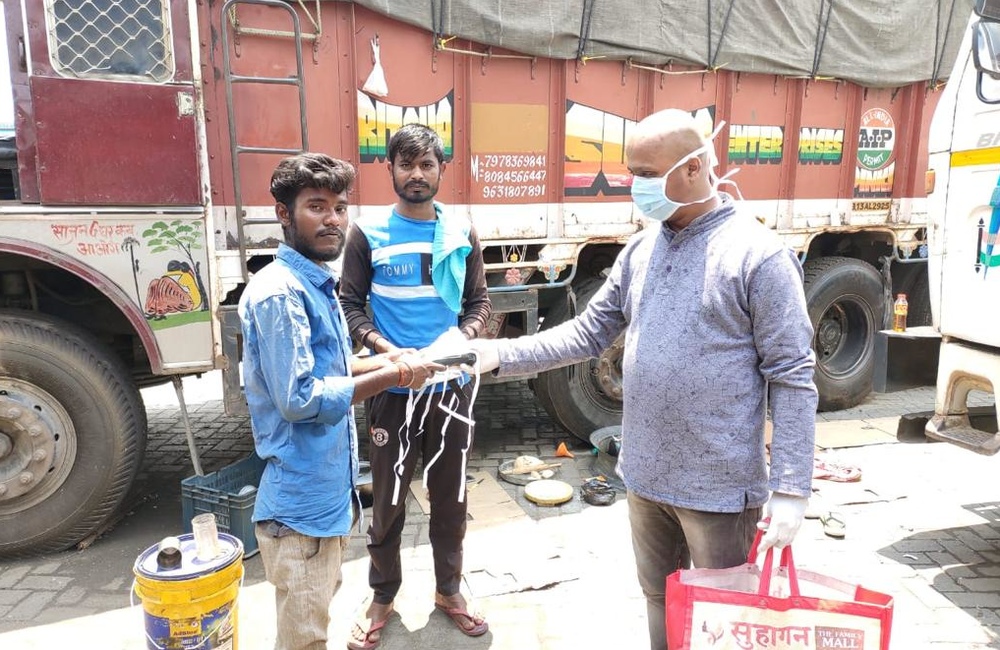 Sightsavers' Equal World campaign has handed in a 25,276-signature petition to the United Nations and its member states, calling for the global response to the COVID-19 pandemic to be inclusive of disability rights.
The hand-in was conducted via a letter sent to the UN Secretary-General's office, with copies being sent to the permanent missions of UN member countries who have signed or ratified the UN Convention on the Rights of Persons with Disabilities. It was accompanied by a video featuring Sightsavers' staff members from around the world, calling on the UN and member countries to take urgent action to uphold the rights of people with disabilities during the COVID-19 pandemic.
The petition, which launched in May, gathered signatures from around the world. It was created in response to the disproportionate impact the pandemic has had on people with disabilities worldwide.
In many countries, information about health advice and public restrictions has not been made available in accessible formats like braille or sign language, and many people with disabilities have faced challenges in accessing their required levels of personal care because of social distancing and lockdown measures. Others have been unable to access food supplies, health services and home-based education support, undermining their human rights.
Tessa Murphy, Sightsavers' campaign manager, said: "Now more than ever, governments must ensure that they prioritise the protection of the rights of the people with disabilities within society who are most at risk of suffering devastating losses in the face of the pandemic. On behalf of the tens of thousands of people who have signed the petition, we urge the UN and all member states to urgently address this situation to ensure that the lives, health and wellbeing of people with disabilities are pivotal to their response and recovery efforts."
Will you fight with us?
What we're calling for
The rights of people with disabilities to be upheld
Governments and organisations to show leadership on disability inclusion
People with disabilities to have a voice in the decisions that affect their lives
The UN and world leaders to be held accountable for putting inclusive policies into action
Campaigning worldwide
Together we can end disability discrimination
The UN has published a disability strategy, committing to the full inclusion and active participation of people with disabilities in all its work. We need to make sure that it translates from words to action, and results in the UN's member states making real improvements in the lives of people with disabilities around the world.
We're taking action for disability rights in countries around the world, from Bangladesh to Uganda. Find out more by choosing a country from the dropdown list below.
Join the fight for disability rights
Share
Contact
Get in touch with our campaigns team