Fighting for disability rights
Join our Equal World campaign for an end to discrimination
The campaign
#EqualWorld
Around the world, there are one billion people with disabilities. 800 million live in developing countries, and more than half are women. For many, basic human rights – to go to school, to find a job, to vote, to access health care – are routinely denied. This is caused by discrimination, and made worse by laws and policies that say all the right things but haven't been fully put into practice.
It's unacceptable that in 2019 disability rights are something we still have to fight for. But if enough of us raise our voices, we have incredible power to create a movement for change. We're calling on the UN and its member states to protect, defend and promote the rights of people with disabilities worldwide.
Why we campaign
Disability discrimination affects millions of people around the world. But this is not an inevitable situation – together, we can change it.
Get inspired
Read and share the experiences of disability activists, campaigners, and participants in Sightsavers' education, employment and empowerment programmes.
Tanzania joins the push to make accessible books more widely available
September 2019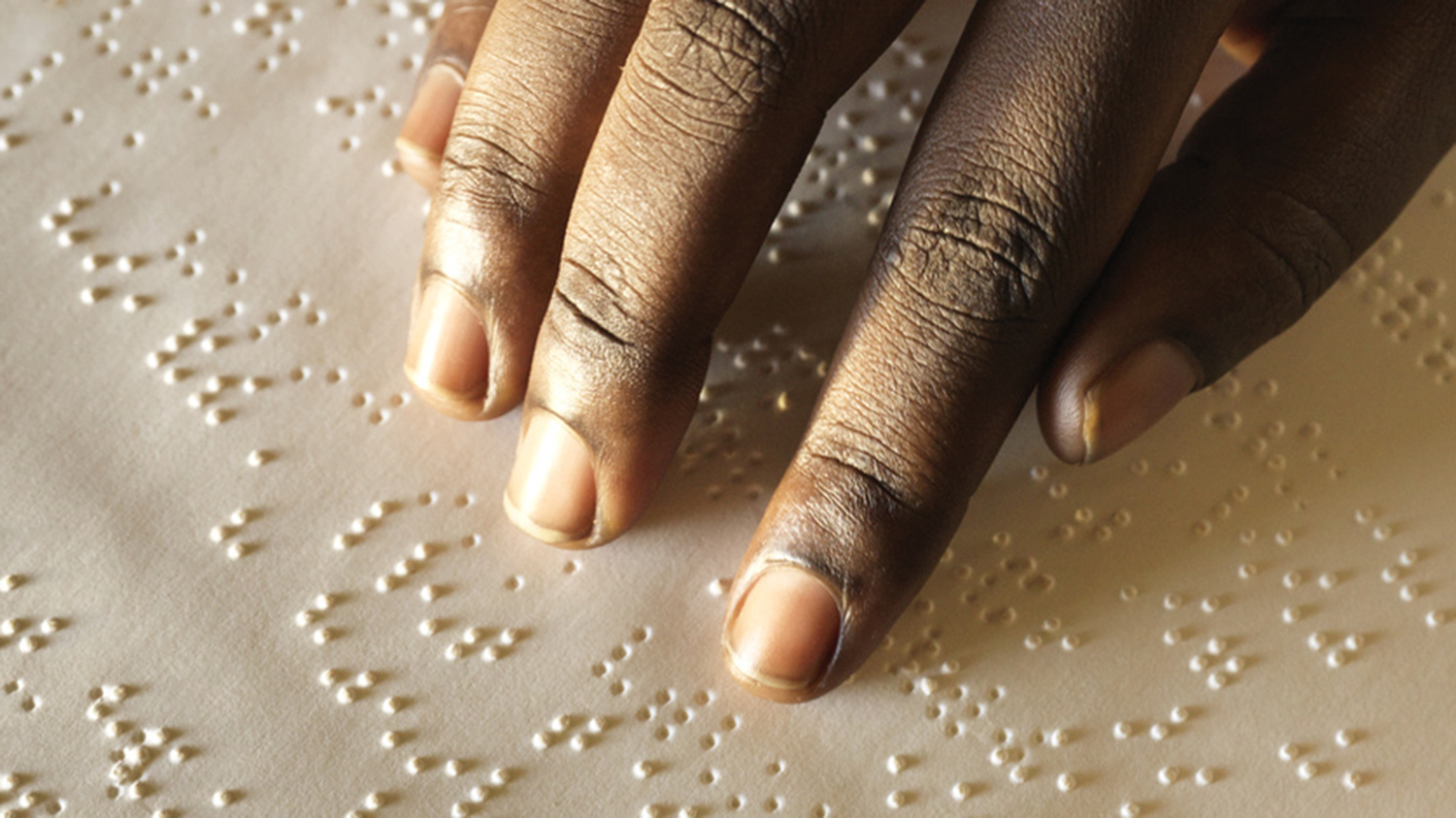 Tanzania has become the latest country to ratify the Marrakesh Treaty, which aims to make books more widely available in accessible formats such as braille.
The treaty was ratified in Tanzania's parliament on 11 September 2019, paving the way for more books to be published for people with visual impairments.
It means Tanzania will allow exceptions to standard copyright laws, to enable published works to be reproduced and distributed in accessible formats. The aim is to combat the 'book famine' that has meant people with visual impairments have been unable to read many books because of copyright limitations.
The treaty also ensures that accessible books and publications can be shared across international borders.
Tanzania's minister for industry and trade Innocent Bashungwa, who tabled the treaty, said: "There's a real need to endorse the treaty, taking into account that the majority of people with visual impairments or other disabilities live in developing countries." He added that the treaty aims to give people with disabilities a choice, reinforces their right to education and enables them to carry out research.
The treaty was originally adopted on 27 June 2013 and has already been ratified by more than 85 countries, including all 28 member states of the EU.
Will you fight with us?
What we're calling for
The rights of people with disabilities to be upheld
Governments and organisations to show leadership on disability inclusion
People with disabilities to have a voice in the decisions that affect their lives
The UN and world leaders to be held accountable for putting inclusive policies into action
Campaigning worldwide
Together we can end disability discrimination
The UN has published a disability strategy, committing to the full inclusion and active participation of people with disabilities in all its work. We need to make sure that it translates from words to action, and results in the UN's member states making real improvements in the lives of people with disabilities around the world.
We're taking action for disability rights in countries around the world, from Bangladesh to Uganda. Find out more by choosing a country from the dropdown list below.
Join the fight for disability rights
Share
Contact
Get in touch with our campaigns team