Fighting for
disability rights
Join our Equal World campaign
for an end to discrimination
The campaign
Equal World
Around the world, there are one billion people with disabilities. The vast majority – 800 million – live in low and middle income countries. More than half are women. Many people with disabilities are denied access to their basic human rights to education, health care, employment and political participation, and the COVID-19 pandemic has made the situation worse than ever. But you can take action to change this.
The United Nations disability committee will hold elections for nine positions in June 2022 – we're calling for gender parity on the committee to be maintained, to make sure the voices of women with disabilities are fairly represented.
Why we campaign
Disability discrimination affects millions of people around the world. But this is not an inevitable situation – together, we can change it.
Meet the activists
'Disabled people are citizens like everyone else'
Sightsavers' campaign petition for the Global Disability Summit hits 30,000 signatures
February 2022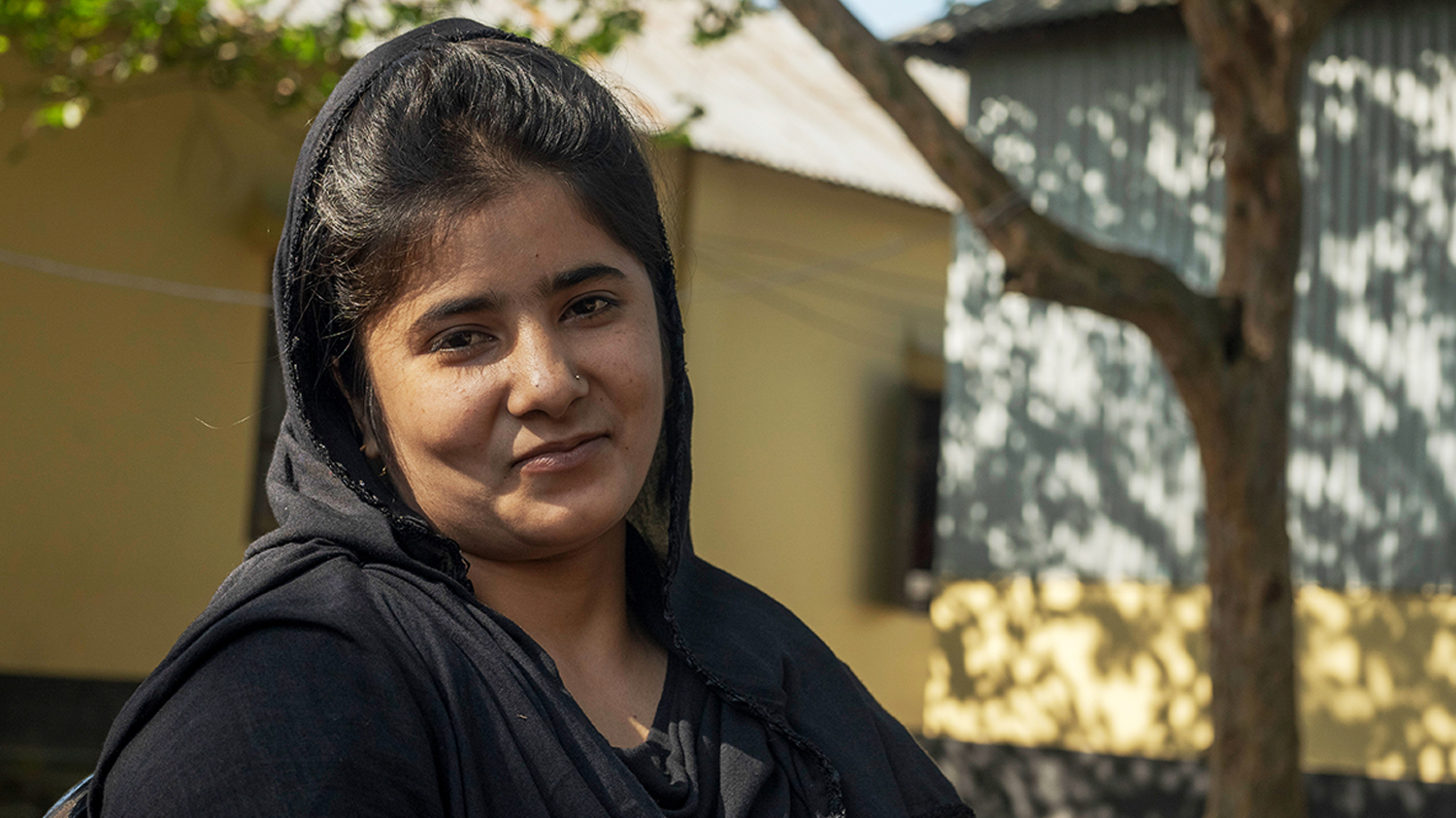 Sightsavers' Actions Speak Louder petition, calling for governments and global organisations to attend the Global Disability Summit, closed today with 30,143 signatures from 111 countries.
The petition is part of Sightsavers' Equal World campaign, which fights for an end to disability discrimination and inequality. It was launched 100 days before the start of the second Global Disability Summit, and has been handed in to government ministers in participating countries through Sightsavers' country offices.
The summit, taking place on 16-17 February, is a virtual event hosted by the governments of Norway and Ghana alongside the International Disability Alliance. The first summit was held in the UK in 2018 and saw hundreds of commitments made to disability inclusion, but progress has been hampered by the COVID-19 pandemic, while some commitments were too vague or not adequately financed.
Sightsavers' head of campaigns, Tessa Murphy, said: "We're hugely grateful to the thousands of people from all over the world who have signed the petition and supported our campaign. The Global Disability Summit could be a pivotal moment for the world to make progress on disability rights, and it's vital that decision-makers not only attend, but also make ambitious, properly financed commitments to disability-inclusive global development."
Can you see what's holding me back?
What we're calling for
The rights of people with disabilities to be upheld
Governments and organisations to show leadership on disability inclusion
People with disabilities to have a voice in the decisions that affect their lives
The UN and world leaders to be held accountable for putting inclusive policies into action
Campaigning worldwide
Together we can end disability discrimination
The UN has published a disability strategy, committing to the full inclusion and active participation of people with disabilities in all its work. We need to make sure that it translates from words to action, and results in the UN's member states making real improvements in the lives of people with disabilities around the world.
We're taking action for disability rights in countries around the world, from Bangladesh to Uganda. Find out more by choosing a country from the dropdown list below.
Join the fight for disability rights
Share
Contact
Get in touch with our campaigns team